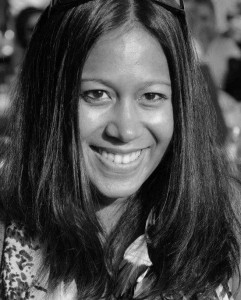 Anoushka Beh, MSc (MFT), BSc Hons)(UK), is a Psychologist, Marriage and Family Therapist & Life Coach. She trained at University College London in Psychology, and at the Marlborough Family Clinic, where many of the pioneering techniques used today to help families were developed.  She continued her clinical work with families at the Hong Kong University Family Institute (HKUFI) , where she collaborated with the University of San Diego and was published in Family Therapy Magazine. She was later awarded a Masters in Marriage and Family Therapy with distinction from Hong Kong University for her work on overcoming trauma and enhancing relationships in families.
With over a decade of experience, Anoushka's current work with clients is informed by a number of fields, including marriage and family therapy, developmental psychology, brain-based approaches and energy psychology. She aims to help clients transform times of crisis and challenge into an opportunities for self growth and true empowerment. She believes in providing clients with effective healing, enduring change and in the importance of not just responding to symptoms, but treating the root cause. In an integrated approach, she combines her clinical expertise with various techniques including EFT (Emotional Freedom Technique), IFS (Internal Family Systems) techniques , Guided Visualization, EET (Emotional Empowerment Technique) and Mindfulness-based techniques. These approaches are known to be effective in bringing about lasting change with :
–     Managing Anxiety, Grief and Trauma
–     Resolving childhood wounds
–     Relationship issues
–     Transitions and adjustment
–     Career-related stress
–     Mapping out new goals for the future
–     Shifting beliefs/behaviours that are obstacles to leading a fuller life
Anoushka aims to support clients in working through life issues, and moving towards a space of greater well-being where they are empowered, more aware, and filled with a renewed passion for life.
Each session moves clients towards living more optimally and achieving the goals they want. During therapy, clients  gain new insights as well as key skills to embrace the challenges they are facing. Through therapy, clients will also experience and overall increase their sense of self-worth, flexibility and resilience to effectively tackle future life challenges. As a result, they feel better equipped to not only handle life stressors, but also build and maintain healthier relationships.
Advocating a team approach where necessary, Anoushka also works in close collaboration with other practitioners, such as nutritionists, medical doctors and kinesiologists, to provide clients with hollistic health support and healing. She is also regular contributor to several publications including Sassy Mama Singapore, Psychology Matters Asia, Cosmopolitan & Mother and Baby and has also been featured on 93.8FM speaking on  "Rewiring the Brain for Happiness" for Eugene Loh's A Slice of Life.
Anoushka was born and raised in Singapore and is passionate about living and working in this city. Of South African and Chinese parentage, she connects well with people from a wide range of cultural backgrounds, supporting both the expat and local communities in Singapore.  She is also deeply aware of the cultural nuances and unique challenges that come with living in this dynamic,  international and evolving context. In her spare time, to bring balance, she also enjoys hiking , reading and her life-long practice of yoga.
She is the Director of Abehpsych Counselling Services Singapore and the co-founder of the ThisHappy Project – an initiative to create more collective awareness and connection with living a positive, authentic and fulfilled life.
Testimonial
"From the first contact with Anoushka I felt that I had found someone knowledgeable and compassionate who could guide me. Anoushka approaches our well-structured sessions with encouragement and kindness. Her non-judgmental, unflappable demeanor invites trust for me to explore deeper insights. I appreciate her respectful way of approaching my situation. Anoushka's strong understanding of the science of psychology and patient explanations have been hugely helpful in my making positive changes. My experience as her client has led to tremendous self-growth and I am most grateful." –J.Bain
Credentials
Anoushka currently holds a Masters in Family Therapy (MFT) and BSc(Hons) in Psychology and is also currently a member of: